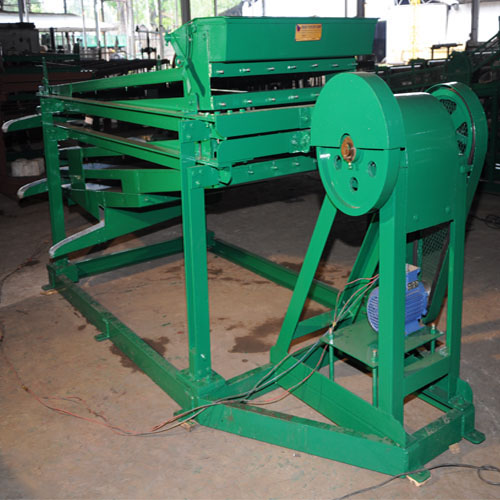 WORKING PRINCIPLE
The working of this machine is similar to the FILTRATE/ARNOT type Tea Sorter. The trays in a short throw of crank move back and forth at high speed. The tea passes through the hopper and move forward with the motion and in the process it passes through the Five Decks of Machine fitted with different meshes.
CONSTRUCTION
The Decks are made of S.S. Wire mesh with Iron Angle Framing, which are then mounted on two heavy main Angle frame. These two frames are connected with main Drive shaft, which is fixed on a sturdy M.S. frame.
DECK
Trays are fitted with GI/Stainless Steel Wire mesh of the sizes specified by the users. Stainless Steel meshes are recommended for durability and perfect grading of tea. The angle of the trays is adjustable according to requirement.
Features of Fibre Extractor
The Crank is fitted with two heavy duty ball bearings. The ball bearings give smooth and noiseless drive to the machine.
The machine is mounted on a sturdy base frame made of 100x50 mm channel iron. It avoids the need of grouting the machine directly on its Spring leg.
Though the machine is based On Arnot type principle, after constant up gradation in frame work, drive and crank, it is a altogether different machine. It gives totally noiseless and smooth performance.
Technical Data & Specifications
| | | |
| --- | --- | --- |
| Crank excentricity | RPM | Power |
| 6 mm | 400-500 | 2 HP 440 RPM Moter |